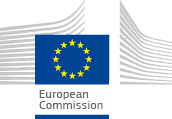 Accessibility tools
Service tools
Language selector
Additional tools
Reiews of the Directive on the restriction of certain Hazardous Substances in Electrical and Electronic Equipment
RoHS 2 scope review
The Commission adopted a legislative proposal under the Article 24(1) mandate to introduce adjustments in the scope of the Directive, supported by the impact assessment which took into account, among other elements, the studies developed in the last years, also through several stakeholder consultations.
Review of RoHS 1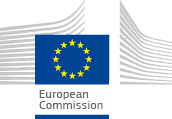 Accessibility tools
Service tools
Language selector
Additional tools
Restriction of Hazardous Substances in Electrical and Electronic Equipment
Review of the list of restricted substances
2018 Review
A new study to support the review of the list of restricted substances, combined with an assessment of a new exemption request under Directive 2011/65/EU, has been launched in January 2018.
The objective of the study is to update the existing methodology for identifying and assessing substances for possible restriction under RoHS 2. Furthermore, an update of the substance inventory shall be performed, as well as the assessment of seven substances identified in previous studies for possible future restriction. The second part of the study shall focus on methodology for exemption evaluation and a request for a new exemption.
Several stakeholder consultations and meetings are planned as a part of this study. List of open stakeholder consultations is available on the consultant's website. First stakeholder consultation will take place from 20 April to 15 June 2018; second stakeholder consultations take place from 26 October to 21 December 2018.
Moreover, the Commission expert group accompanying future substance reviews under Directive 2011/65/EU will be consulted. A continuously open call for additional members of this group has been launched. Further details are available on the consultant's website.
Restriction proposals by Member States
In June 2018, the Swedish Chemicals Agency submitted to the Commission a proposal to add Medium-Chained Chlorinated Paraffins to the list of restricted substances. The dossier is available here.
2012 Review
The European Commission launched two studies with the objectives of:
developing a methodology to identify and assess substances based on the criteria in Recital 10 and Article 6(1) and 6(2) of RoHS 2,
assessing the substances addressed in Recital 10 of RoHS 2 and other substances with a view to their future restriction.
The first project was launched in 2012; the final report was published in 2013. The second study was launched and published in 2014.