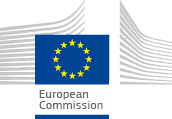 Accessibility tools
Service tools
Language selector
Additional tools
Restriction of Hazardous Substances in Electrical and Electronic Equipment
Adaptation to technical and scientific progress of the RoHS 2 Annexes III and IV
Exemptions requests
Several requests to renew existing exemptions as well as requests for new exemptions were submitted to the European Commission in the period October 2014 to January 2018.
Existing exemptions for which a renewal request has been submitted remain valid until a decision on the renewal request is taken by the Commission. The Commission decision on renewal request(s) for an exemption will either indicate the new expiry date in case of renewal, or, in case of rejection, grant a transition before the exemption expires, i.e. a period of minimum 12 months, maximum 18 months following the decision date. In contrast, exemptions for which no application for renewal was submitted in due time will expire on the date specified in RoHS 2 Article 5 or in RoHS 2 Annexes.
Regarding requests for new exemptions, equipment using applications for which a request for a new exemption was submitted has to comply with the Directive in order to be placed on the Union market until a decision granting a new exemption is adopted by the Commission.
A table providing an overview of Annex III and IV exemptions, including their validity status and submitted exemption requests, is available here.
Considering the very large amount of renewal applications received, the expected timeframe for the Commission to take a decision on a RoHS exemption application is currently 18-24 months from the application date. Priority will be given to older applications.
Exemption n. 7(b) of Annex III to RoHS directive: application for renewal was withdrawn by the applicant. Since no other applications were submitted for this exemption, the Commission services closed the related renewal procedure.
Since the publication of RoHS 2 in 2011, the Commission has launched 14 stakeholder consultations covering 147 applications, both for new exemptions and for the renewal of existing exemptions; exemption applications, related summaries and stakeholders' supplementary information are available online following the links indicated below.
Publicly available information on the evaluation procedure
The Commission evaluation procedure involves a number of steps, starting with the technical assessment study and stakeholder consultation. Several steps are publicly available:
Open RoHS 2 stakeholder consultations
Closed RoHS 2 stakeholders' consultations
Consultations under RoHS 1 (2008–2012) are also available.